ABOUT ENVIROMENA
Clean energy solutions company Enviromena operates on an international scale to provide clients with safe, affordable, and reliable solutions to meet their growing sustainable power demands and drive a cleaner future.
Headquartered in the UK with regional offices in Italy and Dubai, Enviromena operates across Europe, the Middle East and Africa and has more than 15 years' global experience in developing, designing, constructing, managing and operating ground-breaking renewable energy projects. 
OUR COMMITMENT TO SUSTAINABILITY
Enviromena is committed to leading the transition to a world powered by clean energy by providing safe, affordable, and reliable clean energy solutions to customers across the UK, Europe and the Middle East and North Africa.
We are a fully-integrated development and operations platform which is involved in the full lifecycle of our projects – from origination and development, through construction, to long-term financial management, operations and maintenance. In everything we do, we strive to create a lasting platform for our customers, counter parties, partners, and stakeholders.
Enviromena manages, operates, and maintains over 700 megawatts (MW) of renewable energy assets. As we develop our 1GW+ pipeline of renewable energy projects in Europe, the combination of developed -and soon-to-be-constructed 1.7 GW portfolio of wind, solar, and energy storage projects – shall offset the equivalent of almost 1,6 million metric tons of carbon emissions for our partners annually.
Our commitment to leave all of the communities and places that we touch in better condition than when we arrived begins with constantly evaluating the long-term impacts of all that we do. We absolutely prioritise safe working conditions, care for the environment, respect for our employees and the communities we touch, and building lasting and trusted relationships with our business partners.
Enviromena and its staff take our responsibility to operate sustainably very seriously because not only is this sound commercial sense for all of our stakeholders; it is also a matter of delivering on our duty of care for future generations.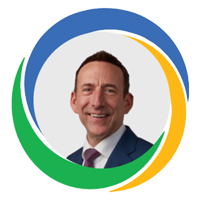 Adrian Pike
Director and Chairman of the Board
Adrian has enjoyed a 30+ year career within the energy sector. Adrian was leading figure within SSE for 25 years culminating in his time on the Executive Committee responsible for Contracting, Lighting Services, Renewables, Telecoms, Networks, M&A and Ventures. In 2010 he co-founded energy efficiency firm Anesco and under his leadership the company was ranked as number one in The Sunday Times Fast Track list two years in a row, as well as top of the newspaper's Profit Track 100 in 2016.
Surinder Toor
Non-Executive Director
Surinder is the Founding Partner of Arjun Infrastructure Partners (https://www.arjuninfrastructure.com/), a €4 billion middle-market infrastructure and renewable investment fund. He has a successful track record in acquiring and managing infrastructure investments, combining strong asset management operational experience. Until 2014 Surinder was Head of Europe for J.P. Morgan's Global Infrastructure Investment Fund. Surinder was previously the CFO of Scotia Gas Networks, ran the European operations of American Electric Power and held positions with Arthur Andersen Energy & Utilities Group.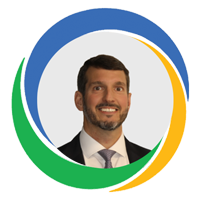 Cabell Fisher
CEO and Executive Director
Having led the team at Enviromena for over four years, Cabell has overseen the development and construction of 1GW+ of renewable projects throughout MENA and Europe.  A proven international executive with over 16-years of C-suite, operations, corporate finance, private equity, and investment banking experience.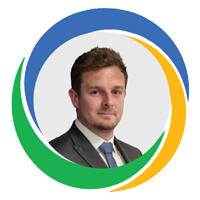 Chris Marsh
Chief Financial Officer and Director
A qualified accountant with over 12 years' experience in the energy sector, Chris brings a wealth of experience from SSE having worked in generation, networks, renewables, telecoms and electrical contracting. Prior to joining Enviromena, Chris was Group Financial Controller at P2i Limited, a global market-leading nanotechnology company.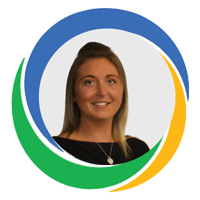 Christina Allen
Head of Legal, Company Secretary and Director
Christina is a practising solicitor and responsible for advising Enviromena on all legal matters with an emphasis on commercially focused solutions. Christina boasts more than 12 years' experience in the UK energy sector.
SENIOR LEADERSHIP AND SALES TEAM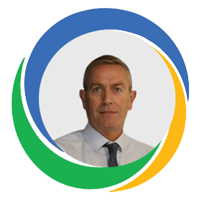 Gary Hales
Chief Operating Officer
Gary has over 10 years' experience in the renewables sector and has built in excess of 200 large scale solar and storage projects in the UK as well as over 400MWp across Eastern Europe and Central Asia.
Gary is responsible for leading and developing our Operations team, ensuring exceptional standards are met throughout the construction and procurement life cycle.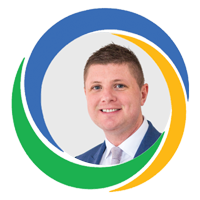 Lee Adams
European Sales Director
Lee brings experience from two of the UK's pioneering renewable companies, Instavolt and Anesco, over the last 15+ years. Leading Enviromena's project pipeline
expansion in the UK and Europe, Lee has developed hundreds of MWs of solar, wind, and storage projects across Europe, including the UK's first subsidy free project in 2017. Lee boasts an extensive network of landowners and industry players which enable him to develop profitable sites and solutions for both Enviromena and its clients.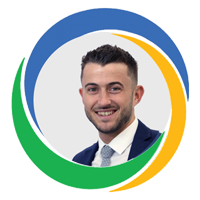 Mark Harding
Europe Development Director
A director with over 10 years' experience within the renewables industry, Mark is responsible for developing Enviromena's European pipeline ready for project construction.